Finding Hidden Opportunities for Instant Income
All businesses experience downturns in revenue at some point. These dips might happen if you haven't planned your cash flow sufficiently, or they might be caused by an unexpected expense that you couldn't have predicted.  Whatever the cause, you need ways to bring in cash to your business — and do it fast.
If you automatically think "business loan" or maxing out your credit card to solve the cash crunch, then think again. Most businesses have hidden opportunities for instant income. Make these visible by looking inside your business first. You'll be surprised to find untapped resources that can help you achieve the revenue boost you need.
These opportunities are related mostly to your current or past customers and hot leads. They are the people who already know you and have shown interest in your products and services. This means they may be willing to invest in you, especially if they had a good customer experience the first time. When you focus on these groups of people and consider what can you do to serve them even better, you'll come up with valuable new ways to help them, while also helping your business with instant income.
When you have a cash shortfall, there's no need to panic. Identify the times when your business needs to generate income quickly, then develop a plan. This way, you can confidently prepare tactics that you know will work.
In this article, you'll learn how to put together valuable offers by quickly repurposing ones you already have and promoting these to your list.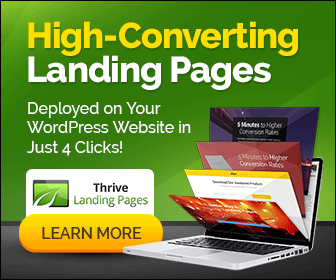 Does Your Coaching Business Need to Raise Cash Fast?
Even with the best financial planning, there will be times in any business when an unplanned need for income arises.
Here are some examples that you may recognize from your own experience:
A client suddenly pulls out of a big contract and you need to replace that income so you can pay the bills this month
Customers are clamoring for new products from you but you don't have the funds to finance product development
Your laptop unexpectedly gives out on you and you need to replace it quickly
Your product launch didn't do as well as you'd predicted but you still have the advertising costs to cover
You've been working hard for months and could really use a vacation, and you need a major influx of cash to realize this dream.
If you don't have a financial buffer to tide you over the unexpected expenses and lulls in business, then you need ways to bring in cash quickly.
You may not realize it now, but there's money hiding in your business that you have yet to tap into. However, achieving boosts in revenue means you have to ask for sales, which some entrepreneurs find uncomfortable. This isn't the time to be shy and when you ask more people, more often, and for more money, then you'll increase your overall revenue.
Your best opportunities for instant income lie with:
Existing and current clients and customers
Past client and customers
Past prospects and hot leads
This makes sense as they already know, like, and trust you. Your warm contacts from your business and social networks can also be a source of revenue but leave them until later.
Let's look at some quick wins that are easy to apply to your business model so that you can rapidly generate cash.
Keep an open mind about the strategies suggested as these may not be tactics you've tried before. Before you reject them as unsuitable for you, ask yourself, "How can I make this work in my business?"
When you need a cash injection quickly, you want to use proven strategies that get you results.
Boost Your Revenue Quickly with a Time-Sensitive Offer
A one-time sale to your customer or prospect list can work well for when you need fast cash. Current and past customers are a good target for your time-sensitive offers, but you can make the offer to everyone on your list, or just to whoever is most relevant. For example:
Have a sale just for existing customers to make them feel special
Make an offer to a specific segment of your list
It depends on the offer and your target market, so it's up to you to decide what will work best.
Don't make these offers too often or people will get wise to the tactic, wait for the sale, and never buy at full price again.
Calendar-Related Sales
These sales revolve around a specific date. Choose a theme related to a personal event such as your birthday, the anniversary of your business, your child's birthday and so on, or decide on a date with global appeal.
There are all sorts of unusual holidays that you can tie your sale into. For example,
International Thank-You Day would be a perfect day to offer discounts as a thank-you to past customers.

World Environment Day would be ideal for you if you sell products and services related to the environment and caring for the planet.

International Internet Day would suit businesses promoting digital marketing or website services.
Time Sensitive Sales with a Discount
Offer your product or service with 50% off or $50 off for a short period of time only. Hold a flash sale for one day only.
Sell Off Old Inventory
Have a 'last chance' or 'close-out' sale or 'retirement' sale. Say you're discontinuing these products and for the next week, they're available for the last time at a 60% discount.  You could have a 'two for the price of one' sale where you offer a popular item with one that hasn't sold well.
Use Incentives Like Gift Cards and Coupon
Post a one-time-use coupon on your site as a pop-up for visitors, or send it to them in an email.

Add in a coupon for related items as part of any launches (with a limited expiration if you want fast cash).

Include a cash coupon as a bonus during a launch, to be used that month.
Early Bird Pricing
Offer a significant discount to people who book early for an event or training course. Limit the expiration date to bring in cash now. You can even finance the expenses for an event this way by asking early-birds to book 3 months before regular pricing kicks in and when you're starting to pay event management or marketing costs.
Most of these suggestions are quick to set up and get out to your subscribers. You can fix a one-day flash sale for two days' time and promote it today. Take action now.
Follow Up with Current and Previous Customers
Current and past customers are the most likely to hire you again quickly. Therefore, they are obvious people to go back to when you need a revenue boost.
Let's start with your current customers. Follow up with them and discuss where they are with your product or service. For example:
If they are coming to the end of a contract, they may wish to renew now to avoid a break in service. You could offer them a discount to encourage them.
If they're just starting with you, you can check what they think of their experience and get to know them better. This develops your relationship, shows you care and means they are more likely to renew with you when the time comes.
During your time working with them, you may have identified a complimentary service or product that would help, which you could offer now.
Organize to speak to them by direct message on social media or via email. You can say things like…
For a coach or consultant: "As we've been working together for X months, I'd like to take the opportunity to check how things are going and see if there's anything else I can help you with."
For an online business: "You've been buying products from me for a while now and I'd like to see how they're working out for you and if there are any improvements you can suggest."
Go back to past clients and invite them to have a conversation with you. This isn't primarily a sales conversation, but you may uncover a new opportunity to work with them again. You can certainly ask them for referrals which can lead to quick business.
How you approach them depends on your relationship, and also how many customers you have. If you only have a few, then you can contact them directly and offer a discussion, but if you have many, then an email to these people is probably the best.
You can start the email by saying:
HI [NAME], just checking in to see how you're doing.
I've been thinking about you and your situation recently and I remember that you expressed some interest in [INSERT THEIR DESIRED RESULT HERE].
Where are you in your process?
Maybe it would make sense to chat on the phone/meet up to see if we can get you moving forward a little faster and more efficiently. I have some time later this week. Should we set something up?
When you speak to them, find out what's been going on in their business/life and what their current challenges are. It's likely you can help them get to where they want to be, so make an offer. As past customers, you can offer them a discount if they sign up today and in this way, you'll get your instant income.
If you have a long list of prior customers, you can't speak to them all at once. So prioritize and decide which customers to start with. For example:
Those who have purchased significantly from you over time
Those who got fantastic results from your offers
Those who have spent the most money with you.
It's up to you to choose how to go about this. The importance is that you take action and get back in touch.
Create New Offers for Current and Past Customers
You will need products and services to offer when you speak to your customers. These could be a repeat or extension to what they've already purchased from you, or they can be additional products or services to help them receive more value from their previous purchases.
Create a Specific Offer Campaign that relates to their interests and past purchases. For example:
Take one aspect of your expertise and offer it in a short, concentrated session. For example, if you're a marketing loss coach, offer a week of intensive coaching in Facebook Advertising preparation to kick start a product launch campaign. If you're a Web Designer, invite them to a one-on-one session with you to talk about how they could develop their home page.
Offer Add-On Services such as related bonuses to existing customers for a limited time or for a limited number of people to increase the value of their purchase. For example:
25% off all packages booked in the next 48 hours

A bonus 60-minute consultation for anyone who books this week

A special 2 for 1 deal on your services today only
This can be a great way to offer true value to your clients while also getting a healthy influx of cash to your business.
Offer Pre-Pay Packages for existing clients and people who buy from you on a regular basis. For example:
For a certain amount of sessions

For access over a certain timeframe

Give a discount or bonus for paying in advance (we'll look at payment plans more in a later module).
Whatever you choose to offer, your aim is to reconnect with current and past customers who already know you and your work, so that you can uncover new opportunities to bring in cash fast.
Create Valuable Offers for Hot Leads
You need quick responses to get your revenue boost, so focus on those people who have already expressed an interest in your products and services even if they haven't bought yet. These could be:
People on your email list who signed up for a lead magnet

Regular contributors to your Facebook page

People who signed up for your blogs

People who have asked to be kept informed about new offers.
These people are hot leads because they've actively engaged with you, and they wouldn't do that if they didn't see something of use to them. You know you can provide the solution that they're actively seeking, so an offer from you is what they're looking for.
Make a list of your hot leads and make a new offer, as they may now be ready to move forward with you. If you have a segmented subscribers' list, you can easily identify this group. Find things you can entice them with to motivate then to jump on board
Strategies for Hot Leads
There are many strategies you can try to turn hot leads into customers. If one doesn't work for your audience, simply try another. You're experimenting until you find the ones that are right for you.
Here are suggestions for you:
Offer a demonstration of your product. Showing is far more effective than telling, so show the value of your product or service by video or 'live' stream, or an in-person demonstration if appropriate. This way hot leads will see exactly what they'll be getting and will want to buy.
Offer a free trial to prove to prospects that your product is worth investing in. This gives people the chance to try out all the features for themselves and appreciate the benefits. Limit the trial period to 14 or 30 days depending on your offer, but give full, not partial, access so your prospects can experience precisely what it is like to own your product and how it can help them. This way they'll be more likely to purchase.
Offer 'tasters' for a small fee. This brings in some instant income and you can promise to refund the initial price when they sign up for more. For example:

If you're a business coach, offer a paid strategy session that guarantees results, such as planning revenue-boosting actions for the next 30 days. You can price this at less than your normal rate and then offer a coaching package at the end of the session. If the client has received value and found a solution to a specific problem, they'll want to continue with you.

Deliver a micro-step that is part of your overall package. If you're a service provider who has broken down their solution into manageable stages, then offer one step which is useful by itself. It gets the prospect somewhere but is not a full solution.  For example, if you're a consultant who helps people unclutter their lives, minds, and businesses, you could offer to help them unclutter their closets as a first important step. Deliver this by Skype or Zoom and take the person through the process in their own home. At the end, they'll feel freer and have clearer closets and you can offer to sign them up to the complete program at a discounted price.
Offer one-off appointments to small groups to get something specific done. You can conduct these intensive sessions by Zoom or Skype, organized at a time to suit your group. Limit the number to 10 or less so you can give enough individual attention. Choose topics that can realistically be completed in the time available so people leave feeling satisfied and not frustrated. For example:

Plan client consultations that convert

Write the text of your sales brochure

Set up a digital wallet for customers
Offer VIP packages. Bringing in revenue boosts isn't always about discounting. People love to feel special and are prepared to pay high-ticket prices for it, so treat hot leads like VIPs with exclusive products and services. For example:

Give them VIP access to a meet-up online or a local breakfast meeting and make an offer from the meeting.

Give them one-on-one access to you. Invite your leads to call or email you anytime during a specific period to discuss their business and how you can help.

Create a VIP level customized package for one-on-one work and conduct an intensive VIP day live or over Zoom or Skype.
Offer incentives. Your hot leads need the motivation to get them over the line. For example:

A buy-one-get-one-free offer

A time-sensitive discount or bonus products

Free gifts

Gift vouchers or coupons
You won't be making all of these offers at the same time. Choose the one you think will work best to start with and see what response you get. If the results aren't what you need, then try another strategy.
Quick Ways to Create New Offers
Find ways to turn what you already have into something different using your existing expertise and materials, and you have a quick way to create a new product that you can promote immediately.
Pre-sell the product, service, or course before it's created and this brings in your instant cash. Of course, you must make sure that you say when the customer will receive their product and honor the sale.
Some new offers can be developed very quickly, such as:
Email coaching. If you're a coach who normally works one-on-one, then offer to coach by email over a specific period of time. The summer works well for this as people can work on vacation when they want to and aren't tied to a specific time for a call. Be clear about the support you're proposing, such as one email per day Monday through Thursday. Price it below your usual rates. All you need is to write some copy to promote it. Here's one way you can start:
Private One-On-One Summer E-Coaching With Coach And Mentor, [Your Name]
If you want to make the most of the summer to explore and plan the goals you want to achieve this fall, then you're in the right place.
This coaching program has been created for professionals like YOU who want to become more successful professionally and personally over the next three months and who are looking for an experienced coach and mentor to answer their daily queries in a practical, no-nonsense manner. 
This is a cost-effective way to get some personal attention to you and your success. It's a format that works because it's adapted to your needs during the summer months when you may be travelling or spending some time abroad.
Make an eBook of blogs from your most popular posts. Check your site analytics to see which have performed best in the past month/year.  See if you have more to say on the topic and add that. Use a free tool like Canva to format it and to create an eye-catching cover. Then offer it for sale.
Get bundling. This means packaging à la carte items into a perfect package that translates into a bargain for buyers as they get the items for a lower price. Package complementary items together into bundles such as WordPress templates, plugins, and logos; or jeans, a coordinating tee-shirt, and a scarf. Use bundling to raise the profile of a new product so you can test its popularity or to clear out old or slow-moving inventory.
Some of your new offers will take more thought to develop but will still be quicker than creating a new offer from scratch:
Repurpose 'live' offers into digital ones, for example: If you're a fitness expert, don't limit yourself to coaching and training local people in person. You can become an online personal trainer or fitness coach. If you're a nutritionist, dietician, color therapist, Feng Shui consultant, etc. you can do this online as well. Take your expertise and deliver it in a different format. If it goes well, then your customer may well book in-person sessions later.
Repurpose digital offers into live sessions, for example:  If you're an online coach or have a book or eBook you've written, turn the content into a package of one-on-one sessions delivered by phone or Skype.
Go beyond the one-on-one. Offering "one to many" workshops or group experiences will allow you to reach more people and increase your income at the same time. It's a smaller outlay for the customer and they may prefer to 'try you out' this way. Take the expertise you share in your one-on-one sessions and package it up into 'lessons' with simple handouts. Deliver it by:

Paid webinar full of tactics they can implement immediately. This can be geared to a large group as you deliver content that you know works and add a Q&A for any questions. Offer this at a low 'introductory' price to bring in cash quickly and get the maximum number of participants on board. If they're impressed, they'll want to sign up for your higher-paid solutions.
Group coaching events or 'masterclasses' using Zoom or Skype. Use your one-on-one materials and offer it for a small group of up to 10 people. Make sure everyone gets your attention.
Online courses using platforms such as Thinkific or Teachable. Put your 'lessons' into an online format and use video and audio as well as text to deliver your material.

Use Done-for-You Content to create new products quickly, or buy White Label products to sell. Use off the shelf, ready-to-go content, products, training or courses to save time so you can quickly provide your hot leads, past and current customers with brand new products or services.
How To Use Done-For-You Content to Create Low-End Products Quickly & Easily
Low-end products are ideal for:
Quick cash generation
Creation a constant flow of passive income
Getting people to try out your offerings
You can also use low-end products to give your existing community something that feels like a no-brainer treat. Your message for them might sound something like this: "Hi, I usually don't sell anything for less than $297 dollars, but today, just as a special for my Coaching Clients, I've put out this planning tool for $27 dollars. It's only available till midnight tomorrow—so grab it while you can."
That's one effective way to position your low-end offers while avoiding looking desperate or cheap, as a special favor to your loyal followers.
Low-end offers shouldn't mean low quality. In fact, your most important takeaway is to think "Low-end HIGH-quality".
When is it cost-effective to create low-end, high-quality?
Always.
The trick is to offer something that is simple, quick and inexpensive for you to create, but of an extremely high perceived and practical value for your ideal client or customer. For example, if your client is all about approaching potential Joint Venture partners, do you think they would pay seven dollars for a proven template that helps her write the perfect cold-call letter? That would be what you call a "no-brainer".
Let's stress that last point again: A low-end offer should be something that is extremely easy for you to create. A product you can whip up out of something you've already created or from done-for-you content. A stand-alone component of a larger program. An easy way to do something you do every day; something you find so easy, you could do it in your sleep. And it should always feel like a totally rich treat to your ideal customer.
Most of all, low-end offers shouldn't be treated as isolated, stand-alone offerings. They should constitute a carefully thought out part of your whole sales funnel, with their own unique role and place. And when you realize how often they can be recycled, to fit different needs and purposes, low-end offers become even more appealing to have on tap.
And it's important to keep in mind that low-end offers not only present a no-risk way for people to sample what you do, they also create buyers, not just subscribers if you choose to put them at the start of your sales funnel. It's a huge step between subscriber and buyer, but once someone has taken that step (and they have been delighted with the quality of what you deliver) the next item you promote—your upsell or membership site or high-end offer—is about 60-80% easier to convert into sales, because they are now in a relationship with you and your products.
Your low-end offer should make them say, "Wow, that product was all that it promised: I can't wait to try the next step."
Low-end offers are quick and easy to produce. (If they're not, you're doing something wrong!)
The long and the short is, no matter how much you plan to focus on high-end offers, also creating low-end offers is worth careful consideration as part of your marketing strategy and sales funnel.
Let's take a look at four highly-effective low-end products that you can create…
eBooks
An eBook makes the perfect low-end product for any coach or consultant—particularly if it encapsulates and gives a working version of your 'signature' program or system. A signature eBook makes a great 'taste' of your philosophy, methods—and results.
Use the book to teach people how to achieve something they want: Something that will enable those who can't yet afford it to take a step up on their journey, get past a plateau, thus enabling them to increase their income… so they can afford your high-end products.
Their reaction when they finish your book should be, "OMG, this WORKED! I want MORE!"
But that's just one benefit…
Your eBook can be used for lead generation; promoted as a gift for signing up to your webinar or used as an introduction to you and your methods
You can give out print copies of your book as extra gifts during high-end VIP coaching days or mastermind classes
You can use your book to get speaking engagements at local or national events, online or off
Best of all, your book can be quietly representing you night and day, even while you sleep.
EBooks are versatile, and with a little imagination and strategy, you can make your book or book series work tirelessly behind the scenes to build your reputation, reinforce your brand—and generate cash.
Planners and Workbooks
Creating planners and workbooks can take your workshops, webinars, and courses from good to great, but they can also be used to generate quick cash for your business. These useful tools take your information from theoretical to personal and practical. What it does is help your customers and clients get tangible, measurable results.
Here's a quick and easy way to create a high-value, low-end product:
Record a video or webinar
Include it with a workbook and checklist
Sell it to your clients
Another great way to use planners, checklists, worksheets or workbooks to add value to your coaching:
Create a training library for your monthly club members—or for your clients
Or you could grow your mailing list:
Set up a lead page giving away the content
Promote your lead page through Facebook ads
You can speed up this type of content creation even more by using limited license, exclusive done-for-you PLR content designed especially for coaches and consultants. CoachGlue offers a variety of high-quality done-for-you content packages that include planning components you can easily re-purpose—including stand-alone packages, as well as different monthly membership options.
It is really easy and quick to customize these with your own branding elements and your own unique twist and put out a consistent stream of relevant business coaching products (and you can adapt them to other areas of coaching too, such as life coaching or mindset coaching).
Workbooks, planners, checklists or templates can make wonderful sign-up incentives if you create one that helps your ideal subscriber get a task done—especially if it saves that subscriber significant time. (If you specialize in high-end clients, you'll know that simplicity, clarity and time-saving are even more important to them than any discount you might offer.)
eCourse
You can also create quick, easy eCourses with customized done-for-you PLR content too.
Choose content specifically geared toward (a) courses (b) coaching clients, such as
These packages provide you not only with a complete course but also with a lead generation materials you can use to attract the right audience and pre-sell your course. Plus, Action Plans, Exercises, and Check Lists are included in each package.
The Sales Funnel Planner is just one example of these focused, business-oriented packages that you can use in your eCourse creation… or even use it for your own information.
Recurring Revenue
Perhaps one of the most important uses for low-end products is in generating recurring revenue. You can use them as free or paid content (or added bonuses) for the following recurring income models:
Clubs
Membership sites
Closed groups
On-demand, evergreen courses
30-day or 60-day Challenges
You can store all your past content behind a password-protected page, and charge people a recurring monthly Library Membership fee to access all your content.
Consider running a monthly group coaching program, with one call per month. CoachGlue's Teach Your Tribe toolkits provide you with the perfect set up and content for easy monthly group coaching.
Content Sparks 'Beacon Content' provides all the content for eBooks and short online courses. Topics include things like Productivity, Sales Funnels, Branding and more.
You don't have to drain your energy creating these monthly packages. A little branding and customization, put your own twist on the material and it truly is done for you every month: You can conserve all your energy for your one-on-one coaching or public appearances.
As you continue to create low-end products and bonuses, it's important not to lose sight of the fact that they are always part of a sales funnel. This also means constantly looking for opportunities to re-purpose your content into other formats, to give it fresh new life.
The trick is to brand your done-for-you content products so that there is a strong element of repetition: Not just in the fact that you produce certain types of products, but in how they look. What your visual branding and strong identity do is create a positive, conditioned-to-buy response in your subscribers, whenever they see a new offering.
Your constant stream of low-end products will have your subscribers coming back to look for your latest new offerings.
And here's a surprisingly effective method to increase sales even more:
Blog about your new low-end product topic or product
Create a Facebook post talking about one aspect of your blog post topic
Include a link back to your post in your blog
Check your Facebook Page's Insights to see which posts are generating the most views and shares
Create an ad linking back to that social post, which contains the link to your blog post
It sounds a little confusing, but it's really not. And it really works.
How to Put Together a Product Bundle That's Guaranteed to Sell
We all know the experience of going to a fast-food joint for a sandwich, only to come out with the sandwich plus an order of fries and an extra-large drink we didn't want or need. How do they get you to do that?
This is a classic example of bundling, where you offer several products together at a reduced rate for better value. You can employ this technique with your market to offer true value for them and earn more money for your business. You can offer your bundle as an upsell too.
Here's how you do it.
The Power of Bundling
The concept seems quite simple at the outset – you offer a bunch of stuff for a low price. But it doesn't work unless you really know what you're doing. The value your bundle offers needs to be well worth the price the customer is paying, which is more than a single product.
In addition to the cash boost, a bundle can give your business, this technique offers the chance to further show people the unique value you offer by giving them more products. It also helps you move inventory.
It's not just a matter of throwing stuff together. You need to think about the needs of your customers so that you can offer them a combination of products that helps them overcome problems they're facing and accomplish more.
Pricing Your Bundle
A good combination is one that's a win-win for both parties. This means it needs to be low enough in price that it's a bargain for the buyer, but also profitable enough that it's worth it for you. Decide how much you need to make before you start setting prices.
There are two cases where you might want to offer a super-low price. One is when you're trying to bring new people into your business' orbit. You might offer one or more of the products at a loss in order to spread awareness of your brand and get new leads.
The other case is where you need a quick burst of cash. You can create a limited-time offer where people can buy the bundle but only while supplies last.
How to Bundle Products
Bundling options include:
Products that are used together, such as a game console and a game
Similar products that are used for the same thing
A high-seller and a low-seller in order to move the low-seller
The highest-selling products together for the most sales possible
A product that comes with a service using it; for example, a collection of social media content along with the service of posting the content for the client
Physical product with an information product, which could be a digital report explaining different ways to use the product
Turn What You Already Have Into Instant Cash Flow
Once you get thinking, you'll find many ways to turn what you already have into instant cash flow.
And if you are still struggling, using done-for-you content or white label products can really help to boost your cash flow quickly. You might even find that these new offers sell better than ones you've been promoting before.
Sign up to get instant access now and get our PLR content newsletter: