How To Identify Your Target Audience So You Can Publish Content They'll Love
No matter what type of business you have, you need a target audience. There are people who want and need your products, and the goal of your content marketing efforts is to connect with them. Without a clearly defined target audience, you're taking shots in the dark and just hoping that you'll find people who will buy. You have no real idea if you're aiming too high, too low, or in the wrong direction entirely.
What is a Target Audience?
A target audience is a group of people that have related characteristics and need, and to whom you direct your marketing, content and product efforts. It's a specific audience. Target audiences are defined by demographics such as age, gender, location, economic group, social status, family situation, country and language. A few examples of businesses with target audiences would be:
A store whose target audience is young families
A clothing store that targets teens who see themselves as 'alternative'
A winter sporting goods supply store that targets people in cold areas
A shopping network that targets working moms over 30
A resort that targets retirees
A blog that targets well-to-do expatriates
You'll notice that in the examples above, not all the information is demographic. For example, take teens that see themselves as 'alternative.'
Other factors in target markets include psychographic data, like how your audience sees themselves or see the world around them. This is just as important as demographic information. Some other examples of psychographic information include:
Personality
Attitude
Values
Hobbies
Lifestyle
General Behavior
Political or Religious Views
Why Laser-Target Your Audience?
In marketing, there is no in between. You either hit or miss. If you don't target your market perfectly, you'll waste your marketing budget promoting your content to the wrong people. Again, to take an example above, a blog post promoting your resort for retirees would be pretty ineffective if it talked about teens snowboarding and loud punk rock music.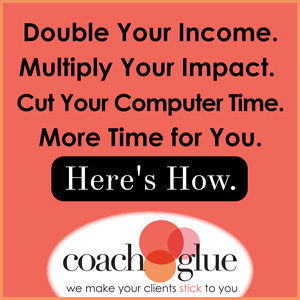 Your target market needs to be specific because you can't make everyone happy. If you cast your net too wide, you'll be speaking to people who have no interest in your products or services. They'll just tune you out like white noise in the background.
Benefits and Solutions
The key to successful content marketing is to identify your market's pain or problem and offer a solution. If you know exactly who they are, you can communicate your product's benefits and the results they can expect in a language they understand. In your content, you can tell your target market of retirees that at your resort, they don't have to fight the crowds. Tell your alternative teens that they don't need to fit in with the squares.
One added benefit is that your target market can relate to each other. By identifying them and marketing to them, you can create a 'tribe' based around common interests. This is especially powerful online, where people spend a great deal of time on social networking sites, forums, and blogs.
When defining your target market, be careful about making assumptions. Marketing is a science and you need to look for objective data. Research your target market and they'll tell you what they like, what they think, and what they want from you – and then you can provide them with what they really need.
To discover more valuable business-boosting content marketing tips, why not sign up for our Shortcuts to Success newsletter today?
Subscribe to our mailing list and get instant access to our FREE Boost Your Business With PLR Content Guide, 50% Off Your First Order Discount Coupon and lots more hot tips and offers!